Everyone knows I'm a huge fan of Google for Work. (You can see my take on Cloud apps in the 2016 BetterCloud State of IT Round Table)
Last week I noticed a great feature which Google expanded on today.
We all want to write documentation and we all never get to right? Even if you're not ready to invest or select a proper knowledgebase like Zendesk, Google Docs can be a decent documentation platform.
Done is better than perfect.
When you're writing a Google Doc, if you use header and subheader formatting, you can insert a Table Of Contents (from the Insert menu) which is generated from your headers.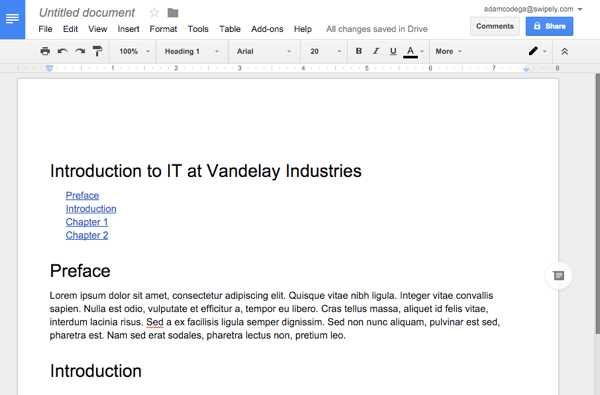 Starting in the next few weeks, depending on how your organization handle release changes, Google Docs now features an Outline tool. The outline is a table of contents which displays on the left hand side of the Google Doc.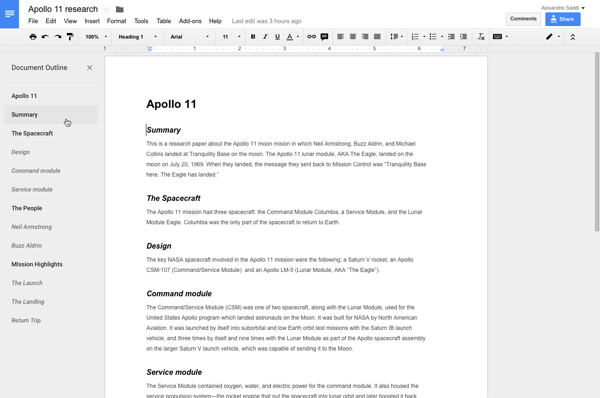 What really got me excited about this was what it looks like on mobile. A perfectly designed navigator in the Google Docs app! I thought this would be great for department documentation when you're mobile around the office.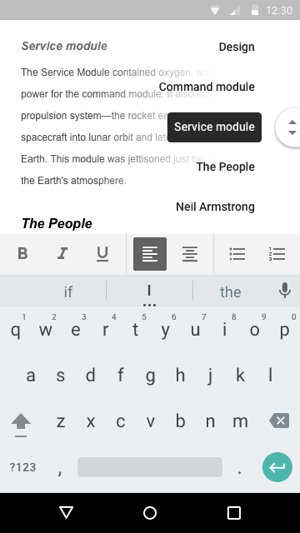 Unfortunately it's an Android update for now but hopefully we'll see the change on iOS soon.
For more information check out the Google Apps blog post. (You should totally be following the Google Apps Updates blog btw)